September – my favorite month! It has nothing to do with the fact that my birthday falls in September, though – nothing at all. 😉 Now, September has more meaning for me – we are starting to usher in fall, and the fantastic weather that comes along with it. Temperatures were still high throughout most of September here, though, and I kept to the house during the Silver week holidays (reading binge, what else?)! So, while I say goodbye to September, here's my wrap-up for the month:
First off, Goodreads Reading Challenge:

Krutula
has
read 206 books toward
her goal of
250 books.
15 full-length books and 1 re-read (Cross my Heart and Hope to Spy)
Also, this was a month for read-a-thons, with Read to Bingo in the first week, TGTRAT in the first weekend, and then TackleTBR for half of September. Basically I got plenty of books off my backlist TBR.
[Moreoer, I realized I have already read more books in these 9 months than I did over the last year, so I call it a win so far. Also, guess what? My all-time reading count is now 2000+ books.]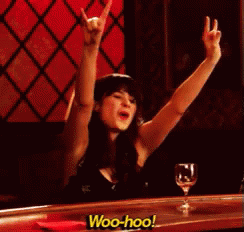 Books I loved
Books I liked
Books that were good but could have been better
---
As I said, because of the read-a-thons, I focused more on my TBR books than galleys this month.
Progress: 49/26 !!

---
Urban fantasy
High fantasy
Historical fantasy
Progress: 94/100
---
Progress: 34/52

---
has a canonical bisexual protagonist
Progress: 18/6
---

Since this is a point-based challenge, I'll break it down
Rose & Thorn (Ash & Bramble #2) – 2 pts
A Gathering of Shadows (Shades of Magic #2) – 2 pts
Empire of Storms (Throne of Glass #5) – 2pts
The Swan Riders (Prisoners of Peace #2) – 2pts
Like a River Glorious (Gold Seer Trilogy #2)  – 2pts
Progress: 146/51 points
---
Futuristic dystopia
Progress: 22/11
---
Progress: 8/11
---

Anything before 2016
Progress: 45/100
---
Progress: 124/100
---
[P.S.
though these books don't have a POC protagonist, it deals with issues of racism during colonization of America]
Progress: 44/26

---
Progress: 49/21
---
is a Sleeping Beauty retelling
is a Romeo-Juliet retelling
Progress: 23/26
---
Gold Seer Trilogy read till the 2nd book
Progress: 11/12 series

---
The Swan Riders (sequel and possibly last book of Prisoners of Peace)
Rose & Thorn (most recent sequel of Ash & Bramble )
Progress: 19/7 (Expert series reader)
---
No progress on this front

---
No new audiobooks read this month.
Progress: 9/15 audiobooks
---
Also, I had a Top Ten post for my Fall TBR, and spoke about my blogging experience. I was meant to do a Books that Travel post this month when I went to Kinchakuda in Saitama, Japan to see the field of red spider lilies, but I forgot to take pictures with the book (silly me!). Oh well, you can still see the brilliant red blooms. I was a bit early in the season to see them, so most were still not fully bloomed, though.
This slideshow requires JavaScript.
And that's all for September. Wishing you all a spooky October, and plenty of nice autumnal reading weather. 🙂