Fabulas Audio is a weekly wrap post for podcasts I listen to. It is a complement to the ongoing Podcast rec posts, with the difference that these are much more spoilery!
I started Old Gods of Appalachia! For next week, though, I will be focusing on catching up on the Magnus Archives.
---
New podcast
"In the mountains of central Appalachia, blood runs as deep as these hollers and just as dark. Since before our kind knew these hills, hearts of unknowable hunger and madness have slumbered beneath them. These are the oldest mountains in the world. How dare we think we can break the skin of a god and dig out its heart without bringing forth blood and darkness? Old Gods of Appalachia is a horror-anthology podcast set in the shadows of an Alternate Appalachia, a place where digging to deep into the mines was just the first mistake."
Okay maybe another horror podcast while I am still catching up on one wasn't such a great idea but I got curious! This one is slightly different in format with it being mainly narrated, rather than performed. The narrator is pretty good, and the writing is awesome – like, even without the subtle sound effects the stories are chilling enough.
---
Current podcasts
MAG 41 – 101 (Season 2 + mid-season 3)

Okay, this was one explosive season (two), with the stories getting more and more interconnected, Jon trying to investigate who killed Gertrude while being paranoid and suspecting all of his co-workers. Meanwhile, the mystery of Sasha ties into an existing case, and then the season 2 finale was shocking, taking us into Season 3 (obviously I couldn't stop there for this week, and just had to keep going, much like our beloved Archivist). Season 3 was much more interesting (if that was possible) because now you could see the shape of the mythology that ties in the series, and you can start collecting names for them. Mid season finale brought another cliffhanger so I HAD to go for one more episode if only to find out what happened. This show has me OBSESSED!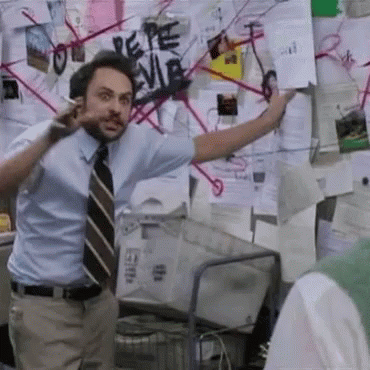 ---
E202 – The Cutting Edge

"Stan and his friend have a brilliant new business idea, but it's going to need some work."
Stan hits upon a food delivery service idea, but with magic involved. Sort of like instant delivery, but with a lot of mishaps in the testing phase. From the start though you can see Batula's head whirring with ideas how to use it in her line of work.
---
Episode 159 – Cat Show

"It's time for the annual Cat Show."
OMG Cecil enters Khoshekh in the cat show and its the BEST!!!!! Also, Cecil screaming "STAND UP FOR YOURSELF, YOU GLORIFIED SOCK PUPPETS" was gold.
---
Season 4, Cassette 8 – Winter 1997-98

"Winter 1997-98 – SIDE A: Keep your eyes open, Sigrid. SIDE B: A homily on readiness."
Freya is now talking about joining the Society?! She says Jure had developed a new institution where they want to study family dynamics, and if that doesn't give one pause, KR Development (yes, the one from season 3) is involved. Meanwhile, she is convinced there is a mole, and I feel like she suspects Sigurd. To her Cradle, she tells that her death might be imminent as the Society is targeting her.
---
Episode 3.04 – Second Citadel: The Fool in the Garden of Death (Pt 2)

"There is no Fate, where the Universe is considered; there is only Intention. Things may have their proper place, of course, but once they get there… what they do is anyone's guess, including the Universe that brought them there in the first place.
Today's Intention:The Four of Wastes, smelling blood and running, running; the Ax of Wilds, blade still wet with blood, in hot pursuit; and then…
Well, there are some things even the Universe doesn't know.
Welcome to the Penumbra, dear Traveler. We hope you enjoy your stay."
So GOOD CONTENT! OMG Olala is as cute as ever, but combined with big brother Marc? When Marc comes across Olala, he thinks she is just another monster (and she thinks he is evil because never having met men before she thinks all of them are evil lol) but the moment another bigger monster shows up, he goes into protective mode and basically adopts her!
---
Episode 99 – Problems, Tim is Definitely One
"Sheriff Troy gets some much needed help from a new batch of deputies and a certain passage from Death By Damnation has our heroes up in arms."
Ah finally an entertaining episode! After a disastrous press conference in which Troy announces his new deputies (hint: they are masked), Sammy and Ben are discussing the merits of deputising citizens (I am on Sammy's side here – this will not end well). Then we get a hilarious moment as everyone teases Sammy over his obliviousness during a recent awkward incident. (Also, Lily can get it!) In true KFAM fashion, it ended on a shocking note as the SI made its move.
---
"Are you a listener to any of these podcasts? Just wanna scream about the episodes? Tell me in the comments!
We have a Discord server! Come chat with us!