We're at mid-year folks! And this time usually brings about a ton of anxiety on my head because it is also a time for accounting, to look back on the first half of the year and fret about how much has been achieved!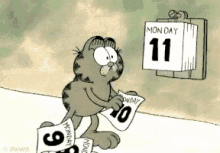 I had a productive reading month, though. I kinda decided to let my other anxieties rest while I drowned myself in books; I even let my drawing tablet sit unused for most of the month because it was just giving me more stress and I don't want art to be a source of stress for me. So, that and an unexpected off-grid period had me in a reading frenzy.

Ruthsic
has read 170 books toward her goal of 300 books.
It has been an amazing month with 21 full-length books and 16 graphic novel/manga for a total of 37 books! I can thank a short vacation from online activities for it, where I got like 12 books done (long story short – there was a thunderstorm and it knocked out the local internet and burnt out my router so I was internet-free for nearly 5 days)
Ah-mazing!
Pretty good
 Try it out, maybe?
Nope!
Reread
---
And now, onto the yearly challenges, which I am assessing the status of, at mid-year
Beat the Backlist Reading Challenge
Progress: 52/100 books
Half of it was rereads but I did catch up on some older books I wanted to catch up on so….
Status: On track
---
Contemporary Romance reading challenge
Progress: 30/21+ books (Grand Slam)
Status: challenge complete!
---
AtoZ reading challenge
Progress: 22/26 books
V 
X Y Z
The Infinite Noise for I!
Status: quite ahead
---
Cloak and Dagger challenge
Progress: 20/35 books
Status: ahead
---
New Release challenge
Progress: 92/200 books

Status: behind
---
Netgalley & Edelweiss Reading challenge
Progress: 123/100 galleys
24 galleys this month! And I made my goal!
Status: Challenge complete!
---
2019 Debut author challenge
Progress: 13/24 debuts
Status: a little ahead
---
Audiobook challenge
Progress: 17/50 audiobooks
Status: quite behind
---
Monthly Keyword Challenge
Progress: 5/12 keywords
March 
– Luck
(Natalie Tan's Book of Luck and Fortune)

April
– All
(All Eyes on Us)
June –
Man 
(
Man-
eaters Vol 2)
Status: a little behind
---
Dystopia Reading Challenge
Progress: 13/16 books
The Hollows series is set in an alternate timeline dystopia where supernatural beings called Inderlanders live alongside humans, and Blood for Blood is set in an alternate history dystopia where the Axis powers win the WWII.
Status: quite ahead
---
Historical Fiction Reading Challenge
Progress: 23/25 books (Ancient History)
 A Lady's Guide to Gossip and Murder is Regency era London, Automatic Eve is alternate steampunk medieval Japan, Blood for Blood is alternate history of WWII set in Eastern Europe, Blade of the Immortal is historical fantasy in mid-Tokugawa Shogunate era and Pan's Labyrinth is a fantasy set in 1944 Spain.
Status: almost there!
---
Retellings Reading Challenge
Progress: 9/25 retellings (Fairest of them All)
– alternate post-WWII history
Status: quite behind
---
Space Time Reading Challenge
Progress: 6/20 books
Alien invasion

Status: quite behind!
---
Series to Finish Challenge
Progress: 8/24 series (2/12 new + 6/12 old)
– Black Torch (old)
Status: quite behind!
---
Year of the Asian Reading Challenge
Progress: 19/51 books
Crazy Rich Asians, Natalie Tan's Book of Luck and Fortune and Soul of the Sword were written by Asian diaspora authors, while Restaurant to Another World and Automatic Eve were translated from Japanese.
Status: quite behind
---
Besides these year-long challenges, I also had  three reading challenges.

Jazzy June (June 1-30)
I had planned to reread 5 books from the Hollows series and I did it, thanks to audiobooks.

Sci-Fi Summer readathon (June 1-14)
I had decided to read at least 5 SciFi books but I forgot it wasn't a month-long readathon but a 2-week readathon, so I only got to 4 (because I thought I still had time)! But then I have another sci-fi specific readathon this month, in which I hope to do better!
---
ICYMI
TTT: Favorite Retellings
TTT: Unpopular Bookish Opinions
TTT: Most Anticipated Releases of the Second Half of 2019
TTT: Books on my Summer 2019 TBR
---
Diversity Spotlight Thursday #52: Asian OV protag
Diversity Spotlight Thursday #53: Sapphic romance
Diversity Spotlight Thursday #54: Mental health rep
---
Book Blogger Hop: June 7-3
Book Blogger Hop: June 14-20
Book Blogger Hop: June 21-27
Book Blogger Hop: June 28 – July 4
---
Stacking the Shelves #62
Stacking the Shelves #63
Stacking the Shelves #64
Stacking the Shelves #65
Stacking the Shelves #66
---
Podcasts for Readers #14: 2298
---

---
Shouting from the Shelftops #10
---
Off Tangent Thoughts About Seeing a Library with Books
---
Other news
As always – please help support my blog and my art with contributions through Ko-Fi (every small donation helps!), and by buying my designs on Society6 or TeePublic. You could also help out for free, too – by using my affiliate links (see sidebar) when you are about to purcahse a book, or by using my Scribd share code to get a free 60-day trial of the service (come on guys, free books for 2 months is a no-brainer!)
---
How was your June?