I have been waiting to bust out this tag and spring is here, so here it is! I was supposed to have it the last week, but then I was taking a much-needed break so this week it is! I found it on The Printed Girl, and it was created by Daniel @ Page to Page.
It's time to make your bed, but you're going to have some friends over later and want to pick the perfect book to place on your nightstand for them all to see that you're "reading". Which book do you choose?
The Raven Boys because:
It has a beautiful cover that is sure to be a conversation piece
I keep pushing this book onto people so I might as well have it up there!

Oh no! The house needs dusting, but you just can't put that book you're reading down! What book would you buy on audio just so you could continue the story while cleaning?
Ideally it would be whichever audiobook I have at hand to read next, but if we are counting rereads I would probably use My Lady Jane. It is hilarious!
Darn it! The ceiling is leaking! Turns out Mass-Market Paperbacks are the best things to soak water up! Which popular book do you use to soak up the water?
Ruin a book with water? Barbaric!
Bathrooms need a good scrubbing, and your 2007 Cosmos are a little outdated and need replacing. What book do you place in the bathroom for some light reading for when people need to take care of business?
WHO WOULD KEEP A BOOK (!!!) IN THE BATHROOM?! IT WILL GET DAMP THERE!!!! BARBARIANS, THE LOT OF YE! STICK TO MAGAZINES ON THE CAN, Y'ALL!
Family is coming over, but you have no idea what to make for dinner! You read somewhere that tearing up the last chapter of a book whose ending you hated and sprinkling it in a casserole dish makes for the perfect meal! Which book do you choose?
I think I can't bear answering any of these questions that have me DESTROYING BOOKS, even ones I don't like! I will respectfully pass…
Organization is key, right? When it comes time to organize your bookshelf, you realize you have enough room (and money) to get three new books! Which books do you buy?
I would probably buy a book set, because I rarely buy series together. Maybe The Folk of the Air trilogy. (Yes, I know the third one isn't out yet – that's what preorders are for!)
Finally, some peace and quiet! But, before you can relax, you realize you forgot to send your Aunt a thank you gift for the lovely "ADULT LIFE FOR DUMMIES" book she gave you for Christmas (maybe she's trying to tell you something?). What book do you send to her to show her how much (this is sarcasm) you appreciate her gift?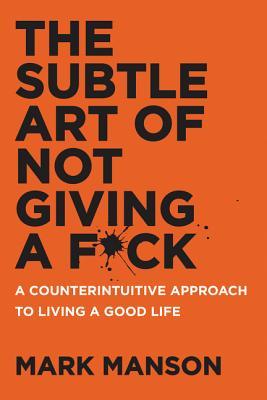 I know, I know the topic of the book doesn't exactly fit the theme, but the title sure does!
---
Feel free to tag yourself and remember to credit the tag creator (Daniel) and graphic creator (moi) if you do it!