Hands up if you, too, felt January go by like the wind! It has been quite a month for me – I have been reading as usual, though not as well as the last two months. I had been hoping for a good start to the year, both reading-wise and personally, and so far all I can say about January is – hmmm, how about I put it in a gif?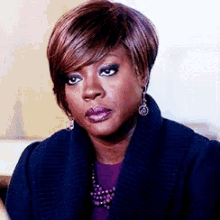 I don't know what this year is going to bring, but there is always one thing for certain – I will keep on reading. On the blogging front, I have been more regular about my schedule – I only slipped up twice! As for art, I had thought to do some practice every alternate day, but that didn't really work out, because I would have these bursts of energy and creativity that would go for like consecutive 5 days, and then just 4 days of 'ugh I don't wanna'.

Ruthsic
has
read 33 books toward
her goal of
300 books.

I wanted to get a good head-start for the year and so ended up reading 33 books! In those, there were 16 full-length books, 2 novellas, 14 graphic novels/manga and 1 poetry book.
Ah-mazing!!!
Pretty good
 Try it out maybe?
Reread
---
And now, onto the yearly challenges:
Beat the Backlist Reading Challenge
Progress: 15/100 books
---
Contemporary Romance reading challenge
Progress: 3/21+ books (Grand Slam)
---
AtoZ reading challenge
Progress: 11/26 books
B
E
I J K
N
P Q R S T
V
X Y Z
---
Cloak and Dagger challenge
Progress: 8/35 books
---
New Release challenge
Progress: 15/200 books

---
Netgalley & Edelweiss Reading challenge
Progress: 20/100 galleys
---
2019 Debut author challenge
Progress: 2/24 debuts
---
Audiobook challenge
Progress: 5/50 audiobooks
---
Monthly Keyword Challenge
Progress: 0/12 keywords
Nothing this month 😦
---
---
Historical Fiction Reading Challenge
Progress: 5/25 books (Ancient History)
---
Retellings Reading Challenge
Progress: 3/25 retellings (Fairest of them All)
---
Space Time Reading Challenge
Progress: 2/20 books
Wires & Nerve is set in a futuristic world where another race of people live on the moon; The Cerulean, while fantasy, has a race of magical beings living in a floating city in space above a planet.
---
Series to Finish Challenge
Progress: 3/24 series (1/12 new + 2/12 old)
Gotham Academy: Second Semester
(2 of 2) – new

Timekeeper
(3rd of 3) – old

Gallagher Girls
(4,5,6 of 6) – old
---
Year of the Asian Reading Challenge
Progress: 4/51 books
---
Besides these year-long challenges, I also had  three reading challenges.

Late-a-thon (Jan 1-31)
I was to read 12 old galleys this month, but sadly I couldn't.
Bout of Books (Jan 7-13)
Progress: 7/7 books
#24in48 readathon (Jan 26-27)
My goal was to read for 24 hours and I did it!
---
ICYMI
TTT: Best Books I read in 2018
TTT: Most Anticipated Releases for the first half of 2019
TTT: New-to-me authors in 2018
TTT: Books I meant to read in 2018 but didn't get to
TTT: Most Recent Additions to my TBR that aren't books yet
Diversity Spotlight Thursday #30: OV Asian rep
Diversity Spotlight Thursday #31: Gay MC rep
Diversity Spotlight Thursday #32: Trans MC rep
Diversity Spotlight Thursday #33: OV Black rep
Diversity Spotlight Thursday #34: Lesbian rep
Book Blogger Hop: Jan 4-10
Book Blogger Hop: Jan 11-17
Book Blogger Hop: Jan 18-24
Book Blogger Hop: Jan 25-31
Stacking the Shelves #43
Stacking the Shelves #44
Stacking the Shelves #45
Stacking the Shelves #46
Podcasts for Readers #9: Dining in the void
---
Other news
I have started a new series of blog posts – Shouting from the Shelftops – which is all about celebrating book news, be it me squealing over cover reveals, or book deals, or interesting author Twitter threads. The only rule is you have to scream along with me! Check out post #1, #2 and #3.
There were some other changes I wanted to implement in the blog, including a long-overdue image change, but I didn't get around to it this month. Hopefully I will have time in February to do so.
I have been working on three fanart pieces this month – all of them are for a Wolfstar Reverse bang (basically, artists make art and writers write a 10k fic based on it) and I am so excited for my pieces. I can't show them yet, but I will when it is okay to release them! So keep a watch out on my Instagram.