Shouting from the Shelftops is a bimonthly feature to gush over book news that come to my attention, to celebrate good news amidst whatever the year is delivering to you. The basic mood for these posts is just Enthusiastic Screaming™.
I may have to make this a weekly feature because it has been a news-filled two weeks!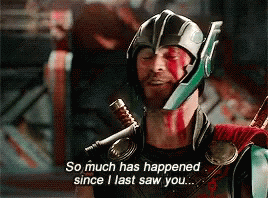 First,
There's going to be a THIRD Princess Diaries movie

!
It's time for fricking nostalgia because there is going to be a third Princess Diaries movies, folks! Or at least, there is a script as of now, and the cast is ready to do it (gather them fast!!!!) and it is looking positive. I don't even care that it might not even be close to the books – those movies were a part of my young adulthood, and I can't wait to see Julie Andrews and Anne Hathaway reprising their roles again!
---
There are so many new books coming, you guise?!

My TBR can't even handle the amazing news of upcoming books and book deals that were announced recently!!!!
Kat Howard is writing a sequel to An Unkindness of Magicians
You may remember me (or maybe not, if you are new here – I don't judge) gushing about An Unkindess of Magicians, primarily because I loved the world-building and magic system, but I was a little disappointed with how the ending was written (a bit rushed, and stuffed into an epilogue). Anyway, I am so delighted to know that there is going to be a sequel (which is also a conclusion to the story) called A Sleight of Shadows.
A SLEIGHT OF SHADOWS will be out in June of 2020! This will continue and conclude Sydney's story. Thrilled to be working with @joemts and @SagaSFF to bring this to you, and grateful to my amazing agent @SecretAgentBri

— Kat Howard (@KatWithSword) January 25, 2019
WeNeedDiverseBooks is going to publish a SFF anthology!!!
I love anthologies, especially the ones which are made for representing diverse voices, and I am so excited for this one, as it will be a YA sci-fi/fantasy anthology including some awesome authors like Dhonielle Clayton, Libba Bray, and Victoria Schwab (who said her story will be set in the Shades of Magic universe, so that is already cause to scream!)
Oh, and they are having a contest for one of the spots in the anthology for a debut writer!
Rachel Hawkins, Queen of #SexyHistory, is coming with a Jane Eyre retelling!
I am all for writers retelling Jane Eyre's story – I certainly did not like the original one much, and would definitely love a modern take on it. The recently published My Plain Jane was a good comedy, but I am hungry for moar, and Rachel Hawkins is writing one and OMG I AM SCREAMING! Granted its going to be domestic noir, and not a comedy, but this sounds intriguing!
Scholastic is going to publish Chilling Adventures of Sabrina prequels!
I will admit I was not a big fan of how the show portrayed witchcraft, and their ridiculous ideas of Satanism is what some puritanical colony would come up with, but you gotta admit, they went hard with their aesthetic! I guess you could always go for the graphic novels if you want more Sabrina, but there are also going to be books!!! Prequel books, but books!! Coming out this July!!! Written by none other than SARAH REES BRENNAN (which is honestly the main reason I am excited for it)
There are going to be more alternate history comedy novels!
History is probably more fun when it is not true, and when it is a comedy! And when it is written by the Lady Janies, a trio of authors Jodi Meadows, Brodi Ashton and Cynthia Hand. Their My Lady Jane had me in splits, and with the third 'Jane' novel coming soon, Calamity Jane, they have also announced a new series of 'Mary' novels, retelling the stories of Mary, Queen of Scots, to Typhoid Mary. It is still two years until the first of them will be published but allow me to celebrate right now!
---
Can we have some CoverLove?

Feast your eyes on the gorgeous cover of We Hunt the Flame!
Hafsah Faizal's debut novel We Hunt the Flame is already being buzzed about in book twitter circles, and then its cover was also dropped, and OMG I am loving the trend of increased illustrated covers! It's mysterious, and fantastical, and one of my favorites this week.

Vampires are back in fashion, baby!
I'll be the first to admit I am excited for a vampire novel revival. And Renee Ahdieh's beautiful cover for The Beautiful recalls some nice Goth charm, with all the dangerous romance we associate with the genre. All I am saying is, bring on the black and red covers!
The third Sidekick Squad novel has a cover!
Readers always hold their breath for series covers, which is why I was so happy to see a matching cover for the third book in the series (even if I don't have the physical books, I still care okay?) Same kind of art style, and same title style, and a good color scheme is going to make this a delight to display on shelves. *wipes solitary tear*
The new Red Queen short story collection has a cover!
Broken Throne is a new collection of short stories in the Red Queen universe, and it has a matching cover too!!
---
Which news got you the most excited?!