2018 is over! And if felt like an eternity and just yesterday that I was waking up for hatsuhinode. And I hope you wake up to a beautiful sunrise in 2019 too, but first, I wanna wrap up December and the year, and say a relieved good-bye for the year. Now if you remember right, I had made a pretty ambitious TBR for December, hoping to wrap up my yearly challenges, and I did complete most of them. But I predictably went off TBR list to complete it, because that's the kind of fickle person I am – who knew?! In any case, I still managed to get to 365 freaking books this year, and let me take this moment to pat myself on the back.

Ruthsic
has
completed her goal of reading
200 books in
2018!

I broke November's record of 42 books with 45 books read this month – 25 full-length books, 2 novellas, and 19 manga/graphic novel.
Ah-mazing!!!
Pretty good
 Try it out maybe?
            
Rerea
d
---
My year stats
This year had the highest page count (but not most books) I've ever read so I am calling 2018 a win in reading for me. With an average rating of 3.8, I liked most of my reading choices.
⭐⭐⭐⭐⭐ 40
⭐⭐⭐⭐ 221
⭐⭐⭐ 96
⭐⭐ 7
⭐ 1
---
Page Trackers Challenge
Pages read this month: 12,117 which is like the second highest I've ever read in a month (highest was May 2012 with 13009)
In the Page Trackers challenge, (the pagecount was tallied from February to December) I ended up reading
94,065/100,000

close enough! *wipes solitary tear*
---
I won't be wrapping up the yearly challenges in this post because they have already been updated over (1), (2), (3) over this month, and there's also the final tally.
---
On a blogging front, I have also been more consistent in blogging and reviewing this month (I've been using a habit tracker over the past couple of months)
Also, 2018 had my highest views ever, nearly double of that in 2017, so I'm very happy over that.
---
ICYMI
TTT: Cozy Reads for the Winter
TTT: Books that take place in another country
TTT: Books on my Winter 2019 TBR
TTT: Book wishlist
Diversity Spotlight Thursday #26
Diversity Spotlight Thursday #27
Diversity Spotlight Thursday #28
Diversity Spotlight Thursday #29
Book Blogger Hop: Dec 7-13
Book Blogger Hop: Dec 14-20
Book Blogger Hop: Dec 21-27
Stacking the Shelves #38
Stacking the Shelves #39
Stacking the Shelves #40
Stacking the Shelves #41
Stacking the Shelves #42
Podcasts for Readers #7: Within the Wires
---
Other news
Nothing else to report, I guess. Just, I hope you all will continue visiting and interacting with me in 2019 too!
And finally: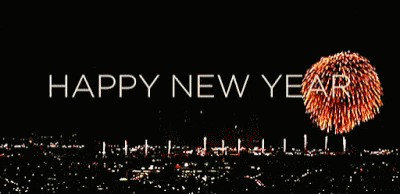 ---
How relived are you that 2018 is over? How did it go? Did you get your reading goals? Tell me in the comments!