I'm back with another wrap-up/sign-up combo post! As before, I am talking about my progress in completed yearly challenges and reevaluating whether I want to participate in them next year too (if they are having it next year, that is!)
---
Netgalley & Edelweiss Reading challenge
Did I read more galleys than I signed up for? Yes! Did I bring my feedback ratio closer to 80%? Not really, as I still couldn't let go of my habit of requesting/downloading all the shiny new books. There were honestly some amazing galleys I got to read this year!











Will I do it again in 2019?
Hell yeah! I've been doing this for years now
 The event has changed hands many times, from being created by Emily@Falling for YA, then moved to Katrina@Bookish Things & More (site no longer available) and now it is being hosted at Reading Between the Pages. The sign-up is over on the blog and the guidelines are:
The challenge runs from January 1, 2019 – December 31, 2019. There is no deadline to signup.
Everyone is welcome to participate – you do not need to have a blog.
Any genre, release date, length, etc. counts, it just needs to be a book from NetGalley or Edelweiss.
Books can count for more than one challenge that you are participating in.
If you want to move up or down a level – go for it!
The first day of each month I will post a monthly "link-up" for you to link your reviews. If you forget one month, no worries, just catch up the next month.
Questions: Feel free to leave a comment below or use the contact page at the top of this post.
Hashtag: #NGEW2019
I am joining in at Diamond level (100 books), as always.
---
Witches & Witchcraft reading challenge
Progress: 32/16 books
It was fun hunting down witchy books and its good to know I read enough of them.




Will I do it again in 2019?
Nah, I'm reading enough witchy books, I think? Nearly 10% of my reading list seems enough, I guess. Also, I want to participate in other things that challenge me.
---
Blog All About It challenge
Progress: 0/12 blog posts
Yeah, I gave up on this somewhere around June. I got overwhelmed, I guess, and didn't want to make posts just for the sake of it.
Will I do it again in 2019?
Nope. I've tried it for two years, and looks like I need some other way to motivate myself to make posts. I am thinking of some ways, but they aren't concrete as of now. However, I did introduce my new features this May: Podcast Recs for Readers and On the Pod, so I feel like I don't need to force myself to make new content. If it will come, it will come organically. That being said, I am hoping I can bring up some discussion posts in 2019 – I have some ideas but I just need to actually write them down (and overcome the blank page fear)
2018 Debut Author challenge
Goals: 27/24 debut books of 2018

Oh there have been so many good debuts this year, and I was happy to have read those. I kept up with it well enough, though I had a slow middle.


Will I do it again in 2019?
Sure, I want to. I even have a shelf ready and waiting. Right now, there is no sign-up on Jana's blog (and if it does pop up later, I'll add it to a sign-up post then), so even if it doesn't happen next year, I am challenging myself to read 24 debuts minimum in 2019
Audiobook challenge
This has been a  good year for audiobooks, as a fifth of my reads were done through them. I had started with Binge Listener (20-30 books) and progressed to two levels higher, Marathoner (50+ books). Can you imagine a couple of years ago, I was like, eh, audiobooks are not worth the risk and now I've read a total of 102 audiobooks since then? Now, with a subscription service, I felt more relaxed and eager to try out old rereads as well as new releases.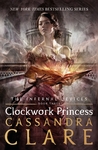 Will I do it again in 2019?
Definitely!
This will be my third year with this challenge and I am challenging myself to the highest level, Marathoner (Look Ma No Hands) 50+ books, though I also hope to exceed what I read in 2018. Sign up here if you want to join in, too! Rules are simple – read an audio book between January 1 and December 31, 2019. Any genre works, and rereads count.
And now, it is time for new challenges (or at least the ones I didn't do in 2018
Monthly Keyword Challenge
I had participated in a similar challenge in 2017 but didn't complete it, so I am trying it in 2019! There are word prompts for each month (about 5-6 keywords) and you have to read books that have one of those words in the title, every month, so that makes it 12 books a year. The list can be found on the blog.
The object is to read one book each month–ideally during that month. However, I know that life can get in the way and some folks may not see this challenge until a couple (or several) months have gone by. So, if you get behind or if you sign up later in 2019, you are welcome to post any catch-up reads while the most current month's linky is open. Just be sure to identify your post appropriately. For instance, if posting January's key word (at any time): Bev (Why Didn't They Ask Evans?) January.
However, our time machine only works one way–to the past. Please do not read ahead and post books for future key words until that month's linky is up or later.
Key words may be tweaked. If the key word is dance, you may use dancing or danced. You may also be more creative and use "tango" or "ballet" or "waltz."
It is interesting but can be difficult at times because you are going by book title, not genre or mood.
2019 Dystopia Reading Challenge
I had participated in the challenge in 2017, when it was on Cornerfolds, but I didn't complete it and so I am signing up for it this year. The rules are as follows, and it also has an optional bingo challenge.
This challenge will run from January 1, 2018 – December 31, 2018.
You can join at anytime before December 1, 2018.
Books must be read and reviewed in 2018.
Audiobooks, re-reads, short stories, and crossovers are fine.
You don't have to be a book blogger to participate! You can track your progress on Goodreads, Shelfari, Booklikes, Youtube, etc.
Sign up below with your post, shelf, etc. and leave a comment letting us know what your personal goal is.
Can be combined with other challenges! Cuz who doesn't like reading books that count for multiple challenges??
Link up your reviews on the bi-annual post we'll provide!
Use the hashtag #2019DystopiaReads to share your bingo boards, reviews, and chat with others on Twitter (and Instagram if you use that as well) doing the challenge!
 I am challenging myself to 16+ books for the Leader badge. As for the bingo, I will try that too this year!
2019 Historical Fiction Reading Challenge
I had taken part in a historical romance challenge in 2017 (didn't complete), but didn't do so in 2018. So, I'm going to do this one in 2019.
Any sub-genre of historical fiction is accepted (Historical Romance, Historical Mystery, Historical Fantasy, Young Adult, History/Non-Fiction, etc.)
I am challenging myself to Ancient History (25 books) level
2019 Retellings Reading Challenge
I had taken part in a similar challenge in 2016, and I am doing so again in 2019. I mean, like I seriously love retellings and would like to challenge myself to read more again. Sign up over at
Cornerfolds
!
THE GUIDELINES

This challenge will run from January 1, 2019 – December 31, 2019.
Books must be read and reviewed in 2019. (You don't have to review books to count towards your goal, but you do have to review them if you want them to count as giveaway entries.)
Audiobooks, e-books, re-reads, short stories, novellas, and graphic novels all count, and you can read adult, YA, and middle grade books for this challenge.
It's also totally fine to use books from this challenge to fulfill other reading challenges and vice versa.
ALL retellings count!
You don't have to be a book blogger to participate! You can link up and track your progress on Goodreads, Instagram, Youtube, or wherever you share books!
Sign up below with your post, shelf, etc. and leave a comment letting me know what your personal goal is.
Link up your reviews each quarter on the post provided! (Bookmark this page to make sure you don't miss a link-up!)
Space Time Reading Challenge
I am excited to
join
this challenge as I feel I haven't read a proper time travel book in a long time, though I do read science fiction occasionally (this one will overlap with the Dystopia challenge, too).
You can read any book that is from the science fiction/time-travel genres. Any sub-genres are welcome as long as they incorporate one of these genres.
You don't need a blog to participate but you do need a place to post your reviews (even one-liners) to link up. (blog, Goodreads, booklikes, LibraryThing, etc.)
Make a goal post and link it back here with your goal for this challenge.
Books need to be novellas or novels, please no short stories,  although anthologies count if they meet the page guideline. (At least 100 pages +)
Crossovers into other challenges are fine.
The Challenge will  be from Jan. 1st to Dec. 31st.  Sign-up closes 30th November 2019.
I am challenging myself to 20 books: Galactic navigator
And so, that's all for this week! Are you participating in any of these challenges?
I am also finally making a page for these challenges.