OCTOBER IS OCTOVER, FOLKS!
So, we are staring down at the end of the year, and things are still pretty rough. Honestly, at this moment, I am just hoping for 2019 to be a better year; 2018 is kinda  not salvageable now. Still, books always are a comfort and I know it is such an escapist thing to say, but some days fictional worlds are so much better.
Anyway, back to my reading this month – I forsee myself reaching the 300 book goal by the end of the year, since this is where I reached in October.

Ruthsic
has
completed her goal of reading
200 books in
2018!

I totally didn't see how much I was reading and : a total of 37 books (whoop!)- 21 full-length novels, 9 graphic novels, 5 comic issues, 1 short story and 1 verse novel.
Ah-mazing!!!
Pretty good
 Try it out maybe?
Ugh NO
Rerea
d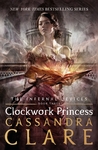 ---
Page Trackers Challenge
In the Page Trackers challenge, I read 9548 pages in October. [My main updates are on a Twitter thread]
Pages left: 30,905

*intense sweating*
---
Beat the Backlist
Progress: 93/100 books published before 2018
First reads
Rereads 
---
Series to Finish 2018 challenge
Progress: 12/24 series

Wildcard from Warcross duology, and The Last Star from The 5th Wave trilogy
---
Blogger Shame challenge
Goals: 11/24 old galleys
Nothing this month *weeps in shame*
---
2018 Debut Author challenge
Goals: 23/24 debut books of 2018

---
Audiobook challenge
Goals: 60/50 books

---
Netgalley & Edelweiss Reading challenge
Goals: 164/100 galleys



My Netgalley ratio is still pretty much the same *weeps in large backlist*
---
Contemporary Romance reading challenge
Goals: 31/21+

---
AtoZ reading challenge
Goals: 24/26 books
A B C D E F G H I J K L M N O P Q R S T U V W X Y Z
Jack of Hearts (& Other Parts) &
Kill the Queen

Almost done and if I do November right, I will collect the last two, too!
---
Witches & Witchcraft reading challenge
Goals: 22/16 books
Charmed: The Manga is a spin-off manga from the TV show; Evenfall has three kinds of magic systems, one of which is blood magic, another is object-based and the third is runic; The Black Bull of Norroway has witches in it.
---
Cloak and Dagger challenge
Goals: 20/16 books
Under my Skin is a psychological thriller; while Jack of Hearts (and other Parts) is a contemporary mystery, Beastly Bones and Ghostly Echoes are in the Jackaby series which is a historical paranormal mystery.
---
SOS reading challenge
Goals: 36/40 challenges
Latinx author – What If It's Us
---
Diversity challenge
Goals: 127/31 diverse books

Yona of the Dawn, Heartbreak Club, Kakuriyo, The Water Dragon's Bride are manga by Japanese authors;
Light Years has a queer MC and protagonists of color, and a secondary character with prosthetics;
Heavy Vinyl has a lesbian protagonist and a sapphic couple;
What If it's Us has an OwnVoices m/m romance;
Wildcard has an OwnVoices Asian protagonist and a m/m couple (one is a MOC) among its secondary characters;
Empress of All Seasons has a non-Western setting (Japanese) and is OwnVoices, also has a couple of wlw secondary characters;
A Place for Wolves has a queer POC couple (black and Latinx);
Salt has a bisexual protagonist and POC secondary characters;
The Black Bull of Norroway has mostly POC characters, among whom there is a non-binary character and a character with a prosthetic (both are a couple);
Jack of Hearts (and Other Parts) is OwnVoices for its gay protagonist and has gay and bisexual secondary characters;
This is Kind of an Epic Love Story has characters that could be bi/pan, and a m/m main couple (both MOC), and several of the secondary characters are POC;
What If has a main character with OCD, and a black secondary character.
---
New Release challenge
Progress: 153/101 books


---
Paranormal reading challenge
Progress: 73/24 books
Charmed (witches and demons), The Coldest Girl in Coldtown (vampires) & Salt (demons)  are urban fantasies,
while The Clockwork Princess (werewolves, vampires, warlocks, fae, demons), and Beastly Bones & Ghostly Echoes (supernatural creatures) are historical fantasies,
---
Book to Movie reading challenge
Goals: 18/8 books
Nothing this month either

---
What's in a Name challenge
Goals: 1/7 challenges
Nothing new
---
Swords and Stars Reading Challenge
Goals: 18/20 challenges
 Nothing this month
---
Besides these year-long challenges, I also had  two reading challenges.

owntober

Read 2/5 books from physical TBR
Magical readathon (charms extra credit)

Completed 4/5 challenges
---
ICYMI
TTT: Dream Author Collabs
TTT: Longest Books I've Ever Read
TTT: Libraries on my Travel Wishlist
TTT: Heroes Who Could've Been Villains
  TTT: Creepy Books I Loved
Diversity Spotlight Thursday #18
Diversity Spotlight Thursday #19
Diversity Spotlight Thursday #20
Book Blogger Hop: Oct 5 – 11
Book Blogger Hop: Oct 12 – 18
Book Blogger Hop: Oct 19 – 25
Book Blogger Hop: Oct 26 – Nov 1
Stacking the Shelves #31
Stacking the Shelves #32
Stacking the Shelves #33
Podcasts for Readers #3: Alice Isn't Dead
---
Other news
I attempted Inktober this year (well, attempt is the key word here) and I did in a digital format (yeah, I know it isn't the rules but I am a rebel and also I wanted to devote some time for daily practice to get good, okay?). I didn't have any particular theme in mind, just the idea to do something different each day in terms of method, or style or technique.
My Society6 store has more products added to it now (including some of the pieces above)! Go check it out, and support this artist (moi)!
I'm still catching up on my podcast queue, so expect the On the Pod posts to be not so regular in November. I will try to post Podcasts for Readers posts, though, so look out for them.
Finally, I have a question for ya'll. If I open art commissions, would you be interested?
---
How was your October? Any plans for the end of the year?