Top Ten Tuesday is a weekly meme hosted by The Broke and the Bookish wherein each week bloggers list out their Top Ten. Welcome to my favorite season – autumn! Ah, I can already picture the landscapes bursting with color *heart-eyes*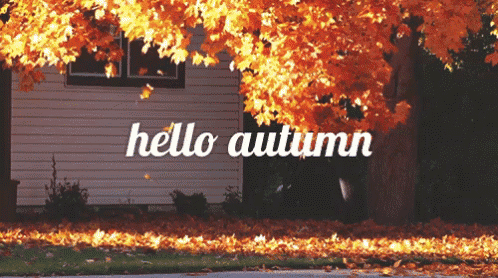 And autumn and books are like made for each other – you can actually go outside and read (I am not a big fan of reading outside during summer, sweating and baking in the sun) and there are so many books I look forward to reading this autumn and behold, my TBR (in no particular order):
The Becoming of Noah Shaw by Michelle Hodkin

Releases on: November 7


Guys, I loved the Mara Dyer trilogy! I was waiting for this book from the moment it was announced! It continues the story after the ending of Mara Dyer.
---
Strange the Dreamer by Laini Taylor

Status: On my bookshelf


I got this pretty much when it released and I still haven't had the courage to start it. But I am determined to read this by the end of the year so this autumn it is!
---
This Darkness Mine by Mindy McGinnis
Releases on: October 10th


Memory gaps? Absorbed twin in utero? psychological thriller? Sign me up! Also I loved the author's The Female of the Species so I'm looking forward to her new book.
---
It Devours by Joseph Fink & Jeffery Cranor

Releases on: October 17th


I am a big fan of the Welcome to Night Vale podcast, and obviously I am excited about the release of It Devours. Will be getting it in audio this time (I had only read the previous book) since I can't get enough of Cecil Baldwin! (This is an understatement as I pre-ordered the book before even reading the synopsis)
---
The Diabolic by S J Kincaid

Status: On bookshelf


I have heard plenty of good things about this one, and I still haven't read it. *sigh*
---
The Empress by S J Kincaid

Status: On bookshelf


I already have the galley for this but I need to read The Diabolic first!
---
Rosemarked by Livia Blackburne

Releases on: November 7


I have heard good things about this book – and it is a political fantasy so I'm here for that, of course!
---
The Memory Trees by Kali Wallace

Releases on: October 10th


Magic realism, weird family history, strange mysterious  death – this would be a perfect for an autumn read. Wallace's debut Shallow Graves had impressed me, so I am obviously excited about her next book.
---
The Glass Spare by Lauren DeStefano

Releases on: October 24th


This would be my first DeStefano books (I never got around to reading the Chemical Garden trilogy) but this Midas-touch like fantasy about a spy-princess whose touch can turn things into gemstones has me intrigued.
---
The Afterlife of Holly Chase by Cynthia Hand

Releases on: October 24th


Promising to be a 'YA reimagining of A Christmas Carol', I'm just hoping it will be awesome, especially from one of the writers of My Lady Jane.
---
Save
Save
Save