Is it just me or did July just race by? I can barely remember this month and that's not only because of how stressed out I was! To be fair, any day that I haven't read feels ephemeral and with the 3 week long reading slump I had, things were looking close to a time jump. Anyway, it was probably not the best month of the year, but I still managed to catch my second wind in the last week so let's just move on with the wrap-up and let the past be past, shall we?
Now, while I had planned for a mostly readathon-light month, with a two-week long #HSReadathon and the two-day long #24in48, my slump meant the former was moot. I, however, in a fit of self-rage and the impetus to prove to myself that it is possible, took up the challenge of #24in48, which I can tell you, my sweets, that I completed. I wrecked my sleep schedule, ate a LOT of junk food but I completed that challenge!
And I've completed 24 hours!!!!
🤗🤗🤗🤗🤗#24in48 pic.twitter.com/OqArKqQC36

— 💛 Krutula 💛🐻🐝 (@Ruthsic) July 24, 2017
Moving on to my Goodreads challenge:

Krutula
has
read 122 books toward
her goal of
260 books.

8 full-length books, 2 graphic novels, 1 audiobook and 2 rereads, bringing up my tally to 13 books this month. It's a low for this year, sure, and sets back my Goodreads goal by 10 further books! (Also, in order to make up, I have to read like 6.5 books per week, which already seems tough enough)
Here's what I sort them as:
Read it ASAP
Pretty good
Try it out maybe?

Reread this month

There was a mid-year freakout tag post to sort of like, you know, summarize the year.
---
Rock My TBR Challenge

The quest to unload books from my TBR is progressing at a good pace, I guess?
Flights of Fantasy Challenge

Mixed bag of high fantasy
and low fantasy (urban/paranormal)
 Still behind, but can catch up soon.
Blogger Shame Review Challenge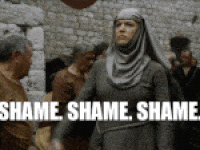 Nothing this month *cries*
Diverse Reads Challenge
All these books feature POC leads, with Heroine Complex, Heroine Worship and Vicarious having East Asian characters in protagonist roles, The Library of Fates is a high fantasy set in a kingdom that derives from various cultures in India. Sleeper has a multiracial (predominantly SE Asian) heroine, and The Great Divide has queer characters.
Debut Author Challenge

Dystopia Reading Challenge

The Great Divide has more of a post-apocalyptic world while The Handmaid's Tale is a dystopian republic established in the modern world. Both are adult fiction, though.
Audiobook Challenge

I'm making progress with the Game of Thrones series in audiobook, and this month even began Jane Eyre in audio.
Beat the Backlist

*trying so hard to keep up*
Netgalley & Edelweiss Reading Challenge
Only 6 galleys this month..but its half of my books read so *shrug*
Series Enders Challenge



Goals: 4/26 series enders
Nothing this month, as I'm not sure the Heroine Complex series is complete as of yet.
Historical Romance Challenge



None this month.
Discussion Challenge



Here be no discussion posts.
Contemporary Romance Challenge



No books match
---
How was your July? Did you do #24in48? How was your reading this month?