In July, I was tempted to take part in so many reading challenges, but due to them being themed and me deciding to devote this month to reading galleys (why are there so many books releasing this month?!) I will be taking part in only two of them, both of which are readathons in which you can read any book.
First up, I'll be participating in the High Summer Readathon that runs in the second half on July (roughly 10 books aimed for) , and then I'll be attempting to do the #24in48 challenge.
[BTW, these aren't the only readathons happening this month. There are more over at Little Book Owl, where a calendar can help you organize the ones you are interested in!]
---
July TBR
As always, this is a tentative reading list, and chances are I might not get to read all of them. But you can hope for reviews for most of them to pop up in the coming month.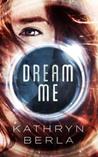 ---
What are you planning to read in July? What books are you looking forward to?