Top Ten Tuesday is a weekly meme hosted by The Broke and the Bookish wherein each week bloggers list out their Top Ten. Did you think tropes were limited only to plots? Nope, even covers rely on old tropes to be attractive and engender familiarity in the mind of the reader. You know, like just by glancing at a cover, you know what genre it probably belongs to. But generally, it is easy to also get lost in these books that all look nearly the same:
Let me Lie
Basically girls reclining or trying to get some sleep. Being a main character is exhausting!
Foot fetish

It is odd, but have you noticed so many covers, especially those of contemporaries having only feet on the cover?

Sexy back
The girl's back is to the reader. Is she looking into the distance? Is she facing something? Is she hiding something? Who knows!
Bye bye bye
A variation on the back theme, this one has the girl turning away from the viewer, looking away, or basically just running away!

Birds
Since birds feature in so many myths and have a lot of symbolism attached to them, they are a frequent choice for some genres. Ravens are especially popular.
Three's a crowd

There are many covers that have a trio of characters on them, be it as a girl squad or a love triangle. Good things come in threes, I guess?

Prom dress inspiration
Dresses, 'nuf said!

Silhouettes

Kinda my favorite, this usually has character silhouettes against a landscape or a skyline
Apples galore
Like birds, apples have so much symbolism attached to them, but they are also a favorite for snow white retellings.
Girls with weapons
Badass girls with badass swords on badass covers
Intense gaze
Scopophobics beware, as these covers mostly have the character staring directly at the viewer
Vines
Another personal favorite, this one has curlicue designs on the margins or a filled background with the title. They are so aesthetically pleasing!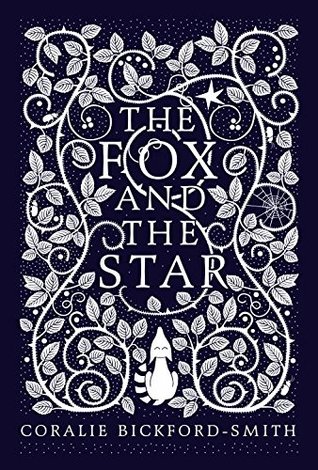 Beauty lies here

Another scopophobic trope, this involves usually close-ups of eyes, which can sometimes be otherworldly.

My boyfriend may look badass but not as much as me
Couples posing defiantly on the cover, with usually the girl staring directly at the viewer.
Girl drowning
The themes could be myriad in this cover trope – mermaid novels, psychological novels with the drowning as symbolism or sometimes set along some beach town.
Toon pop
These colorful and pop covers are a standard in middle grade, but also are commonly seen in contemporary YA. Some exceptions of urban fantasies too have such kinds of covers

Bling
Big jewellery as the central point of the cover!
Besides these, what other cover tropes do you frequently come across?