Top Ten Tuesday is a weekly meme hosted by The Broke and the Bookish wherein each week bloggers list out their Top Ten. 2016 is looking like a great year for books. Don't believe me? Here's the ones I am excited for for the first half of the year!
January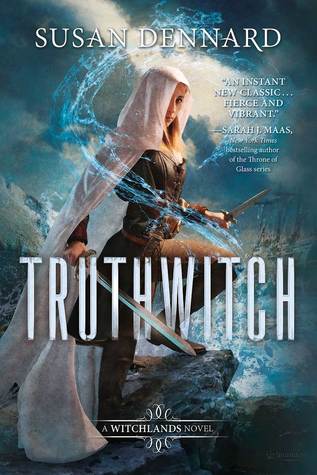 Truthwitch by Susan Dennard sounds interesting – it's a high fantasy set in a world where there are 'witches' (obvious from the title) who have abilities. And after the Something Strange and Deadly series, I know Susan Dennard writes awesome badass heroines, so I am looking forward to this one.
The other amazing release this month is Passenger by Alexandra Bracken. Now, since I have already read and reviewed it, it doesn't really come under 'anticipated' for me, but had I not had a galley of it, that surely would have been!
Release date: January 5
February
  This one is a retelling of Snow White, but I guess things will turn darker since the 'Snow White' Lorelai is herself a sorceress, and the prince is the huntsman. I actually have a galley of this, but not reading it yet. There are other earlier galleys in queue (sob!). Anyway, since the Defiance trilogy (which was medieval-post-apocalyptic), I have been waiting for Redwine's next. Must I say, even the cover is very very appealing!
Release date: February 16

No, really, it has been 12 years since the last book was published in the Mediator series. Twilight, the 6th book, was published in 2004. There is going to be a novella called Proposal published earlier in February, but it has literally been so long even for me (I must have read this series in 2008-2009, I don't remember!) I thought the series was complete but hell if I am not excited for any further adventures of my favorite medium Suze and ghost-turned-human Jesse.
Release date: February 2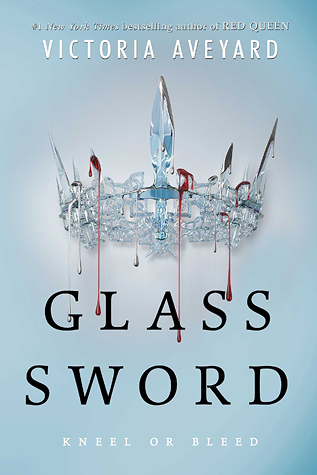 The sequel for one of the best 2015 debuts, Red Queen, is something I think we all fans are excited for. Will it live up to its predecessor? Only time will tell – though advance reviews by the lucky ones who got the ARCs suggest that it is going to be one hell of a sequel. Plus, quote updates on Aveyard's Tumblr promise a lot of excitement and plot twists, and also a lot of pain. Seeing that I am a Mareven shipper, but also conflicted over Maven's deception, I am so anxious for this book.
Release date: February 9
March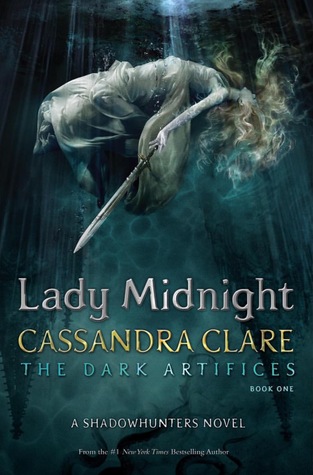 Okay, I haven't read City of Heavenly Fire completely (I got till 220 pages 8 months ago) but I am still excited for this first book in The Dark Artifices. Emma Carstairs seems to be a formidable heroine, and I am eager to see what new trials await our heroes in LA.
Release date: March 8

If you know me, you know I have been gushing about Gretchen Mcneil these past few months. So, although there are two books of hers I have yet to read, I am still excited for this horror one.
Release date: March 8
After the angel-demon saga that was the Sweet Trilogy, I am looking forward to this fairytale retelling (my weakness!) by Higgins. Said to be based on the Singing Bone (never heard of that one, sorry) by the Grimm brothers (which means I will sure as hell not read the original), this one promises to be a romantic high fantasy.
Release date: March 8
April
April is going to be an awesome month. You know why? Because of these awesome releases.

Now I know I never play favorites in my Top Ten list, but honestly if I am allowed to read only one book from 2016, my answer will unflinchingly be The RAVEN KING by Maggie Stiefvater. It's the conclusion to the series and I am sooooo excited for it!!!
Release date: April 26

After the awesomeness of Vampire Academy and its spinoff, Bloodlines, The Glittering Court is a fresh new fantasy series by Richelle Mead set in "set in a mix of Elizabethan and frontier worlds". So, there, that's all it takes for me to get excited. Plus, it IS Richelle Mead so high hopes for this one. Oh, and that cover model looks so much like Zoey Deutch, the actress who played Rose Hathaway, right?
Release date: April 5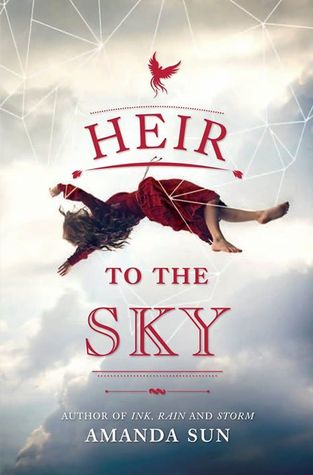 After her Paper Gods series, Amanda Sun comes out with a new book, this one set in a kingdom of floating continents. Sounds mostly dystopian-fantasy like, and I am hella excited!
Release date: April 26
May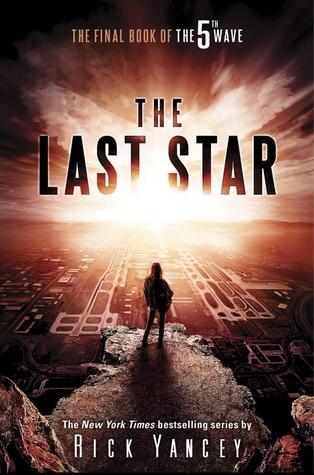 2016 is going to be such an amazing year for The 5th wave fans. We have the first movie and the third (final) book coming out. It's a double treat!
Release date: May 24

Since there is no news yet of a 5th Throne of Glass novel, we might as well comfort ourselves with the fact that we at least get the sequel to A Court of Thorns and Roses, which was a retelling of Beauty and the Beast. A Court of Mist and Fury is set a few months after it, and has elements of the Hades-Persephone myth. No cover yet, but hey, excited for that too.
Release date: May 3
So, these were my anticipated releases from the first half of 2016. Which books are you all looking forward to?