Top Ten Tuesday is a weekly meme hosted by The Broke and the Bookish wherein each week bloggers list out their Top Ten. What a year, huh! There was so much going on in my life that I did not get to read all the books I hoped to read (when do we ever?), but of the ones I did read, there were many that were contenders for this list. I will warn, there is a lot of gushing involved in this post, making it pretty long. Let's break it down, shall we?
Series
There are some series I began in 2015, so I thought I would group them rather than having each here:
Oh, why did I ever wait so long to start this series? I don't even know what genre to put it accurately into – it is magic realism, but also young adult contemporary, and a little fantasy. It has brilliant writing, characters that you can't help but love (looking at you, Ronan Lynch), antagonists that are both straight up evil or morally ambiguous.
Also, I refused to read the series in ebook, instead preferring to get the printed ones, because those covers? ABSOLUTELY GORGEOUS IRL! Another thing, this is the only series I have also loved to read in audio book because the narrator was super awesome.
Only regret starting it this year? The Raven King is months away. 😦
Move over, Pretty Little Liars. I would honestly watch a show of the Don't Get Mad series for eons. It's good, the girls are heroines you root for, and the suspense is off the charts.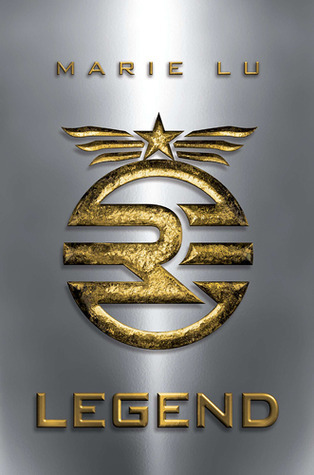 Okay, technically not the whole trilogy since I haven't read Champion (I'll rectify that soon enough), but this dystopian series is good. Though it reminds of The Hunger Games, it has a lot of conspiracy and politics involved. I love June Iparis and Day (even though he is a bit stupid at times) and hope these crazy kids live happily ever after.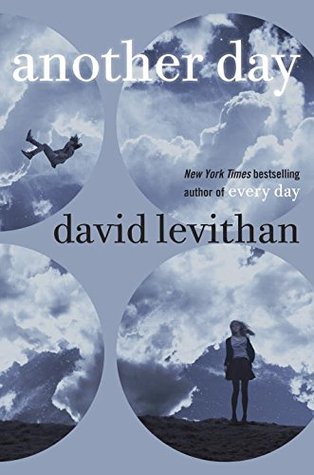 This story just stomped on my heart, left me questioning the meaning of love and there is not much news about any further books (besides that there WILL be a final one). Leaving the paranormal aspect of A changing bodies every day, what was exceptional about the series was that it's a struggle for both. Rhiannon has to shed off preconceived notions of cis-sexuality, and A has to learn to live apart from her every day, while also feeling a bit guilty about taking their lives for a day. Lot of themes here, guys.
I really did not expect this magical series to hurt as much as it did. Elanor is a girl who has her whole world turned upside down, fights for her life like a badass, and becomes an awesome necromancer, but doesn't truly get the happy ending she deserved. There are really loveable characters in this book, and what they are put through breaks my heart. This was genuinely a book that exceeded expectations.
This was one series that made me laugh so much this year. But it was not just a light bundle of laughs, this one – there were themes of body image issues, and a heroine that was sheltered from the viciousness of the world, as well as realizing to respect other people.
Sequels
Sequels that made me so grateful this year.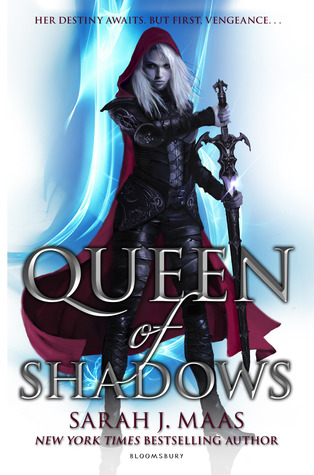 My glorious queen came and conquered two of her enemies this year, and am I rejoicing! We fans got the Sam Cortland revenge we craved, as well as the crown that was rightlfully Aelin's. Plus Manon showed some shades of humanity, and there was a alliance that shook Wendelyn. Sad for the Chaolena arc, though.
The adventures of the fairytale space princesses continued in this installation with a damsel-turned-heroine Cress. Cinder crashes a wedding, and Scarlet meets Winter.
Ten Thousand Skies Above You (Firebird #2)
Sequel to A Thousand Pieces of You, where destiny and soulmates were established as magical, this book went 'bitch you thought?' over the concept. We see alternate worlds where things are not as rosy as they seem, and while the faith Marguerite has over their relationship is unshaken, there is a new tension between them. The ultimate game of 'what ifs'.
  Thornhill & Willowgrove (Hemlock #2 & 3)
This YA werewolf series brought out themes of bigotry and unfair persecution amidst an air of conspiracy, and mystery. Willowgrove, particularly, was a good finale.
New series
After Aelin, Sarah J Maas brought us another awesome kickass heroine in the form of Feyre, who in this romantic retelling series, has a role akin to that of Belle from Beauty and the Beast, in a faery world. The sequel, A Court of Mist and Fury, will have shades of Hades and Persephone, and I am so looking forward to that.
Red Queen by Victoria Aveyard
A mix of The Hunger Games, Game of Thrones and X-men, this dystopian series definitely has promise. And I still can't get over Maven – he was the cinnamon roll, and then became the sinnamon roll. Truly, anyone can betray anyone, even our heroine. Looking forward to Glass Sword!
Standalone books
3:59 by Gretchen McNeil
This parallel universe, sci-fi book made me wish there was a sequel. Brilliant writing, realistic characters and strong world-building.
Welcome to Night Vale by Joseph Fink & Jeffrey Cranor
For those who do not know what WTNV is, it's actually a podcast IRL played as a radio station in the fictional off-universe town of Night Vale, where everything is weird, there is a vague yet menacing government agency openly snooping on the citizens, and time does not exist. It's horror wrapped in satire wrapped in intrigue. This novel is however, a bit off the podcast in that it delves into the lives of two minor characters from the town, expanding that world immensely.
Soul Print by Megan Miranda
This sci-fi novel tackles the question of nature versus nurture in a world where we are reincarnations of our past selves. Science aside, this is very interestingly played out in the form of Alina, whose past self was a criminal. She is determined to show she is more than her past self, a human who is just not a shell carrying the crimes of a life long past gone.
The Girl & The Machine by Beth Revis
Technically, this is only a short story but what is marvelous that Revis managed to fit a character, its backstory, mystery and motivations into 26 pages! And it has a delightful twist at the end.